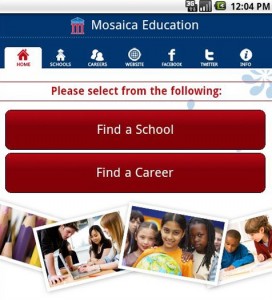 Over two years ago Mosaica Education partnered with Rearview Advertising to expand it's presence in the world of education.  Since then our creative, advertising and interactive teams have been working hard to bring the latest technology to the company's web site and its thousands of users.  One of our latest projects is a mobile version of the corporate site as well as an app version of the site available for Android, BlackBerry and iPhone.
Want more insights and information about advertising,
design, and interactive marketing?
Sign up for our free newsletter now.